In case you do not remember the password for your Google account or if you would like to
remove the FRP lock on the Google Pixel Watch 2
– you have come to the right place! There are 2 ways in which you can achieve that: getting your hands on an official FRP bypass apk which chould be downloaded from the link below, or
online by the phone's IMEI
– it is super quick and easy!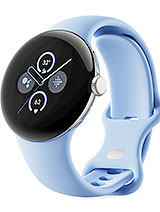 In case you want to get rid of the previously-synced account and the verification lock, you should best use our FRP bypass apk. If you don't feel like installing new apps, then you can do everything online.
Get rid of the Google FRP Lock on your Google Pixel Watch 2 device free
Assume that you have
forgotten the password for you Google account on your Google Pixel Watch 2
. Maybe you also don't have access to the email address that would help you to reset the code. In order to unlock your Google Pixel Watch 2, you will firstly need to remove your account and then log into a new one.
The FRP Bypass Tool is going to
generate a unique code that corresponds to your device's IMEI
which could be retrieved via the Google account verification lock. When you have tapped the code on your phone, you will see how the previously-synced account disappears right away and all that is left to do is for you to type your ID.
This tool also works for Samsung, LG, Alcatel, Motorola, HTC, Nokia, OnePlus and all other Android devices. If the version of the Android is over 5.1 Lollipop you will probably need help reseting or changing the Google account. It is important to know that the use of the FRP apk or of the online tool will not harm you phone and will not affect your warranty.
Here are the alternatives available for unlocking frp on Google Pixel Watch 2
. This will also take care and remove the message "This device was reset. To continue, sign in with a Google Account that was previously synced on this device", that might be appearing.
1. Downloading FRP Apk Removal to Unlock Google FRP
Before it comes down to installing the FRP Bypass APK, you will have to allow unknown sources to be installed. This is done through your settings. Go to Settings -> Security -> enable "Unknown sources". When the pop up message appears select "Trust". It could be a bit different on your device since it all depends on the Android version.
Go on and download the APK from the link at the bottom. When you unzip it you will find the .apk file in the folder. You will also see that you have a tutorial on the PDF file. You should carefully follow each step. In case the process doesn't work, you can also try doing it
online – it is much easier
.

2.Using Online FRP Bypass Tool In Order To Remove The Google FRP Lock
If you think that the above-mentioned steps are tough,
you should pay attention to this solution
. It is a fast and easy way to
remove the Google Pixel Watch 2 Google lock using your device's IMEI
. You won't have to download or install anything. It all works with a quick
unique code that is generated by our tool
. Here is a quick glance on what our tool could do.
The FRP bypass removal generates a unique code
which puts your Google Pixel Watch 2 into a development mode when it is activated and lets you delete the Google account without having to know the password. After that, you need to go to Settings -> Accounts. Then you have to delete the account. This might differ a bit, depending on the the model of your device.
Besides from the code
you will also get a step-by-step guide on how to do it
, depending on the model of your phone. The delivery will be successful in less than 5 minutes.
Steps on how to successfully unlock the FRP on your Google Pixel Watch 2 (no matter the Android version)
1.
Type your device's IMEI in the tool.
2.
Pick the brand of your phone
3.
Pick the Android OS version
4.
Bypass FRP.
You will have to wait for a bit until the tool generates the needed code. In case you don't know the exact Android version you can select
All
and it should still work just fine. We are always available in case you feel lost and are not able to succeed, so don't hesitate to write to us.
Now click on the below button in order to be transferred to the
Online FRP Bypass Application
. We are here to help in case you need it. It will be awesome if you share our tool with friends!